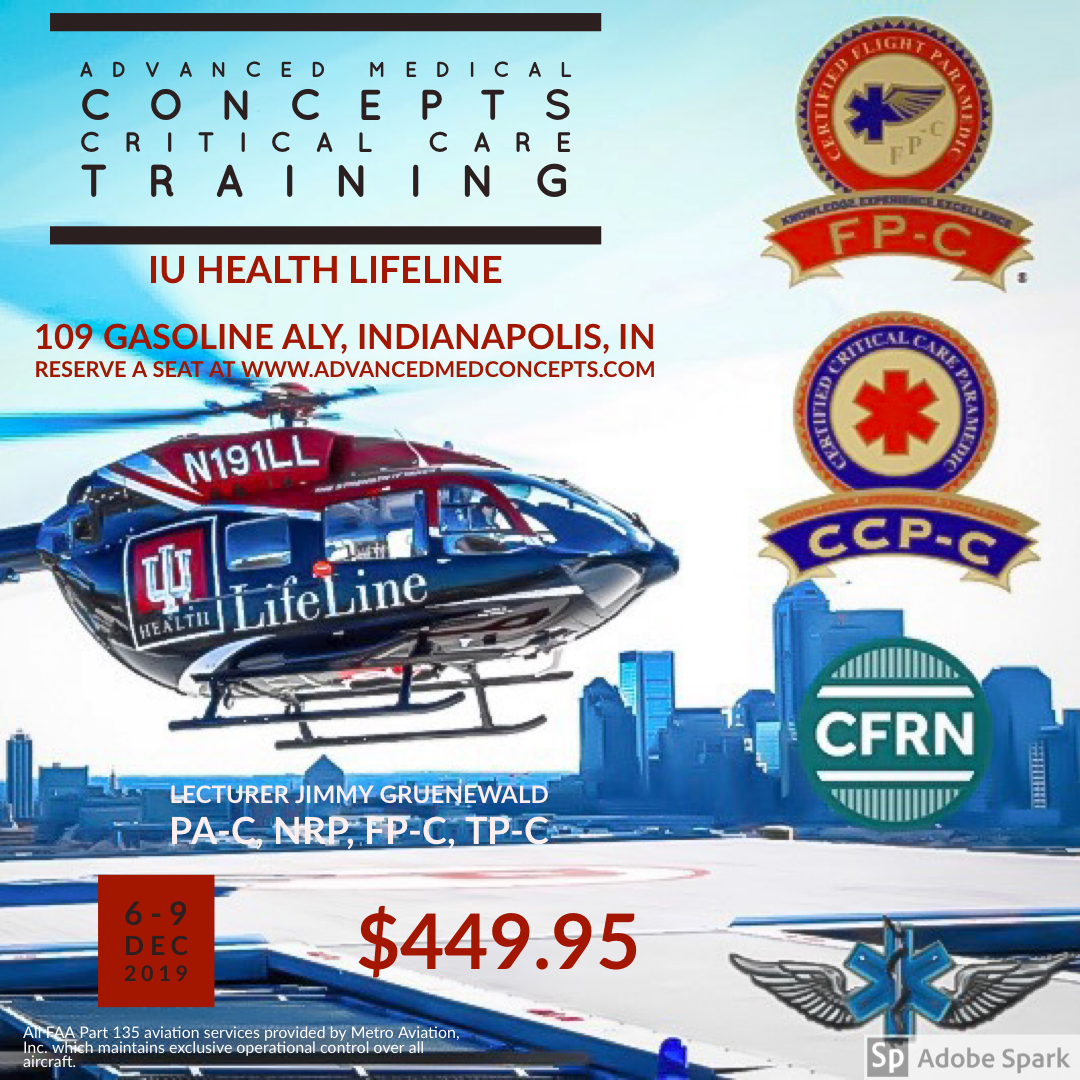 This professional lecture is being offered by Advanced Medical Concepts, LLC, hosted by IU Health LifeLine.
The price includes your sitting fee for the 4 day lecture, and a copy of the course study guide which you will receive in the mail.
Course Location
109 Gasoline Aly, Indianapolis, IN 46222
2nd Floor, to the left
This critical care training is a test preparation course, which assists Paramedics (state or national) to pass the Flight Paramedic Certification (FP-C) examination, and for Registered Nurses to pass the Critical Flight Registered Nurse (CFRN) examination.